Image Source
Promote Berashares and earn your BSD
just taking part in the challenges.
Find your favorite challenge among all the active promotions below
and start soon making your Bearshares Promotion!! 😉
LIST OF ACTIVE PROMOTIONS:
1st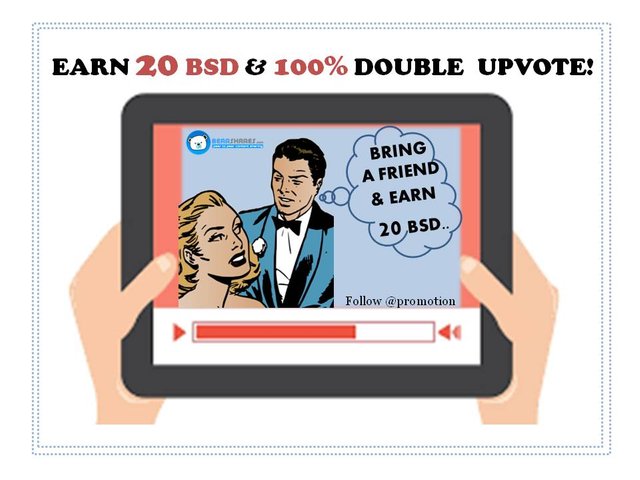 Bring a friend in Bearshares and earn 20 BSD
Not bad right?
The more friends you bring, the more you earn.
It's simple:
Invite a friend and leave a comment in @promotion with your friend's name.
When your friend confirms that he has been invited by you then you will receive 20 BSD in your wallet and 100% upvote from @promotion and @mikitaly.
Your friend will receive 100% upvote for his comment from @promotion and @mikitaly.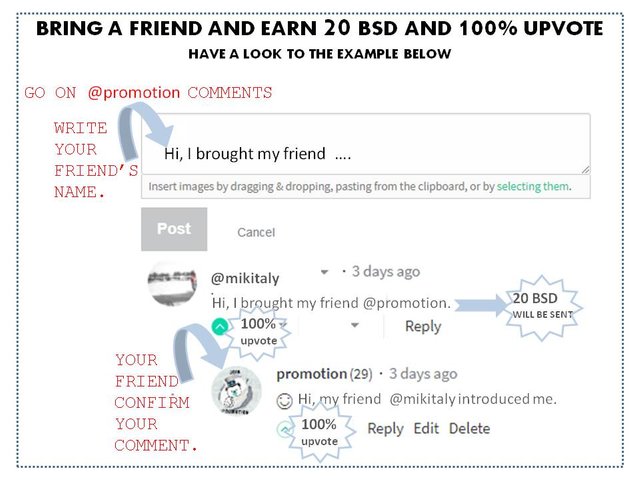 What are you waiting for to invite all your friends?😊
2nd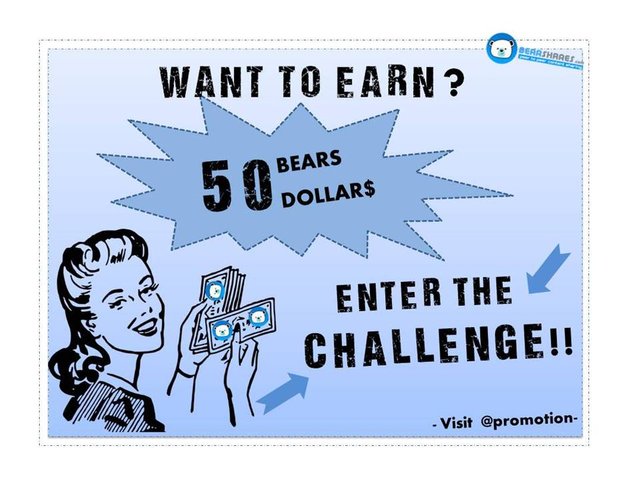 Hey, my Bearsfriends how about entering this challenge?
Leave a positive comment about Bearshares to 5 different sites, take screenshots of your comments and share your work on @promotion, easy right?
And you will be rewarded with 50 BSD.
Where to find posts where to leave your comments?
Simple!
Click Here to know more about this promotion.
3rd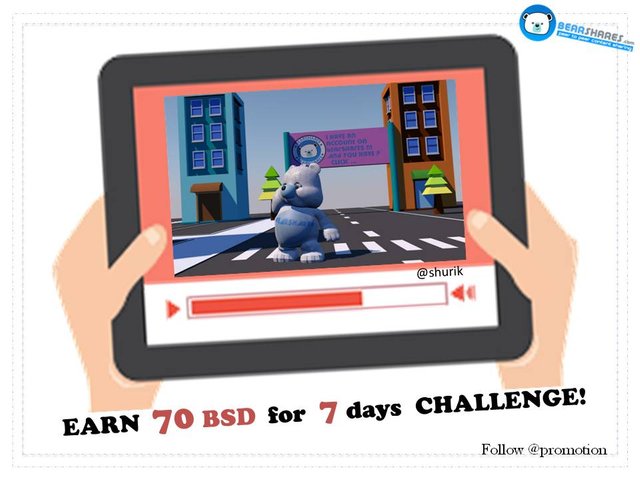 Do you want to receive 70 BSD?
Replace your Facebook cover or other social networks with an image that promote Bearshares and then leave your link in the comment.
I will check your account and after a week you will be rewarded with 70 BSD.
Read more details here .
~.~ ~.~ ~.~

Thanks to @jasimawf and @shurik
who contribute with their amazing images to promote Bearshares.

~.~ ~.~ ~.~
What you think is important!
My friends feel free to propose your ideas on how to best promote Bearshares, propose other challenges, tell what you expect from @promotion so we can grow and improve together.
Thanks for stopping by here and don't forget to FOLLOW @promotion & SHARE this post.
Remember the success of Bearshares depends on all of us.